Profile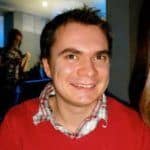 Alex Reid
Thank you for voting for me, it is a real honour to win :-)
Curriculum Vitae
Education

University of Stirling (Scotland), University of Toronto (Canada), University of Liverpool (England), University of York (England)

Qualifications

BSc, MSc, PhD

Work History

The Department of Education (University of York), The Department of Psychology (Postdoc, Swansea University)

Current Job

Associate Lecturer, Department of Psychology, the University of York

Employer
Favourite thing to do in my job: Getting some actual sleep of my own after running a big sleep study.

About Me: Science fan, dog lover, AFOL (Adult Fan of Lego)

Read more

I live in York near the University where I work. I am a big fan of sleep, and when I am not researching it I am generally doing it (it's the best). I am a big fan of Lego and build things in my own time for public events, most recently a giant illuminated haunted house for Leeds Children's Hospital which I will display this Halloween. Check out the video below, but please ignore the sounds of my flatmate putting his chicken pakora in the microwave in the background.

I love dogs but sadly due to my living circumstances I have been denied the opportunity to have a wee furry companion of my own, so I tend to channel my dog loneliness though bothering the dogs of my friends and family. Most recently I made a fuss over a students' therapy dog who had needle sharp puppy teeth (I regret nothing).

I am a big fan of science fiction in most of it's forms, but I can't speak Klingon yet (I am planning to take night classes). I also draw cartoons in my spare time.

My Work: Sleep researcher and teacher at the University of York

Read more

My scientific work involves exploring the way sleep influences the brain. In particular I look at something called 'memory consolidation' which broadly refers to the way sleep can help prepare our memories for future use. For this we typically give people a memory task, get them to have a nap or sleep overnight in our sleep lab, and then measure their memory again once they have woken up. We then compare aspects of their sleep with their memory performance to determine the relationship between the two. Our lab setup is pictured very simply in Lego below.

On the left of the above picture is our control room complete with a sleepy postdoctoral researcher (note the high volume of coffee consumption). In the control room we collect incoming data from the sleeping participant. Depending on the study we sometimes have to stay awake all night, but sometimes we are also are allowed to have a little bit of sleep ourselves. Watching the brain signals of people sleeping when you are sleep deprived can be hard, it is a bit like looking at a cake menu when you are on a diet. On the right of the picture is a participant hooked up to our sleep monitoring equipment. This includes sensors that measure electrical activity in the brain which lead to a 'headbox' above the bed. Green lights on the headbox mean a good signal, orange ones means weak. As you can see whoever prepared this participant for sleep did not do a very good job!

Using this system I have explored a variety of different questions within psychology. Do we consolidate negative memories better than neutral or positive ones? (the answer is yes). I have also looked to see if sleep can help make memories more 'flexible', particularly the way we compare multiple pieces of information learned prior to sleep (the answer is also yes). I have also explored the role of dreams and sleep, in particular do dreams differ across the sleep cycle? (they do!)

Below are a couple more pictures, one is of me 'scoring' sleep data of a sleeping participant. We have to take all our sleep records and code them based on what stage of sleep people are in, we determine this through the readings we pick up from our sensors. The second picture is of a non-Lego person in a typical setup we would use.

My Typical Day: Teaching (when not experimenting), Running a sleep study (when experimenting)

Read more

If I am running a sleep study they typically require a lot of preparation, so I will be cutting tape, checking equipment, preparing the beds etc. After this I will 'wire up' a participant, usually with a helper, and apply sensors to our participant while they watch a video (to keep them entertained). The video in question used to be Planet Earth but too many little creatures get eaten in the footage to be conductive for sleep, so we eventually switched to Mr. Bean. Once wired up the participants will do my experiment and go to bed. Depending on the study, I either stay awake all night (which is tough) or have a nap on the very well used lab futon. Once they wake up, we give them breakfast, wait 40 minutes (so they are not so sleepy) and then they will typically do a second version of my experiment so we have data from two (or more) time points.

If not experimenting my days consist mostly of meeting students, lecture preparation, giving lectures, or outreach work of some description (see below). In the evening I will then go for a run (or swim) and eat a chicken pizza as a reward. The chicken pizza almost always cancels out the exercise I did, so I am probably destined to live my life in a sort of chubby pizza-based equilibrium.

What I'd do with the prize money: One of my roles in the department I work at is outreach (working with schools) so I would spend the money on some much needed equipment to promote science and psychology.

Read more

I very recently took over a public outreach role in our department which involves travelling to primary schools or public events to do talks and provide interactive exhibits. I would use the prize money to create a small yet much needed library of demos myself and other staff members in our department can use  at these events. Items and equipment would include (but is not limited to):

A build-a-brain cell exhibit.
A Rubber Hand Illusion (a sensory illusion which makes your hand feel disembodied).
An interactive bar chart for quizzes.
Giant brain cells and brain hats.
Prism glasses, that alter or flip your vision.
Numerous other educational exhibits, including various optical illusions.

The list goes on!

My Interview

How would you describe yourself in 3 words?

A big geek

What or who inspired you to follow your career?

Salvador Dali (a surrealist painter who paints dreams) first got me interested in sleep and dreaming.

What was your favourite subject at school?

Graphic design.

What did you want to be after you left school?

A practical special effects artist for films.

Were you ever in trouble at school?

Yes, for talking too much during class and not concentrating.

If you weren't doing this job, what would you choose instead?

A special effects artist or a paramedic.

Who is your favourite singer or band?

Freddy Mercury, Queen.

What's your favourite food?

Dr. Oetker Chicken Pizza (food of the gods).

What is the most fun thing you've done?

Camping in the Canadian wilderness.

If you had 3 wishes for yourself what would they be? - be honest!

1. The ability to time travel, 2. Meet an alien, 3. Infinite Lego.

Tell us a joke.

Knock knock Who's there? Yoda Lady. Yoda Lady who? Wow I didn't know you could yodel!
---
---
---